Albuquerque 2019 – Darsana Prime
What else is there to do in Albuquerque and beyond? Here are some favorites of local agents:
¡Explora!
Explora is hands-on science lab and interactive museum for adults and children. Entry fee is $8 and it is located near Old Town (walking distance from the play box).
Hot Air Ballooning
Albuquerque is often referred to as The Hot Air Balloon Capital of the World.  The Albuquerque International Balloon Fiesta happens every October, and on those days there are often several hundred hot air balloons in the air. Balloons still fly and February and you can book your own morning ride. (Check back for possible group rates).
Sandia Peak Aerial Tramway
If the weather is nice, why not take a ride 1000 feet in the air via suspended cable tram to the top of Sandia Peak? You can hike at the top or ski down the other side. Check with ABQ Trolley for combined ride and ticket prices.
Trampolines, Ninja Parks, Gyms, Arcades...
Fitness Parks
Family Amusement
Skiing and Snowboarding
Sandia Peak is 38 minutes from Albuquerque. There are actually eight downhill ski resorts in New Mexico.  See Ski New Mexico for more skiing / snowboarding information.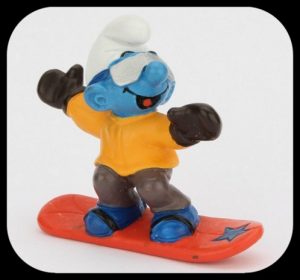 Breaking Bad
Breaking Bad is the best television show ever created. This is a known fact and we are not at all biased. In Albuquerque you can visit Breaking Bad and Better Call Saul film locations. You can take Breaking Bad RV Tours or bicycle tours.  There are Breaking Bad themed Ingress missions and banners. And of course, BrBa swag everywhere.
Meow Wolf
Meow Wolf is an hour north by car in Santa Fe, New Mexico. A psychedelic funhouse created by local artists and craftsmen, and funded by George RR Martin (Game of Thrones). Expect to spend 3-4 hours in the "House of Eternal Return", have a drink at the microbar, and raid the gift shop. There is an entry fee of $25 per person. Keep an eye on their calendar for evening concerts.
Craft Beer
In 2016, Albuquerque was ranked 12th in the nation for number or breweries per capita. Since then, is has opened at least a dozen more. We counted 37 unique breweries in the Albuquerque / Rio Rancho area. Marble and La Cumbre are highly recommended, but every brewer has great recipes. Here are some locations near the play area:
Duel Brewing ABQ – A Santa Fe based brewery specializing in Belgian.
Dialogue
Red Down Downtown
Bow + Arrow
Tractor Wells Park
Rio Bravo Brewing
More Art, Science, Culture...
More Outdoors & Nature...
ABQ Biopark – Four parks that can be visited ala carte or together:

Zoo – February is a great time to see animals that enjoy the cooler daytime weather. See

 the penguins, polar bears, alligators, elephants (BABY ELEPHANT!), koalas, gorillas, chimpanzees, seals and more. Ask for the feeding times.

Aquarium –  Sharks, otters, turtles, more…
Botanic Garden – Enjoy the ants and spider exhibition, also a great kids area and miniature trains
Tingley Beach – Enjoy the Rio Grande River and small ponds with ducks

Petroglyphs National Monument – Hike the west mesa on dormant volcanoes and see ancient petroglyphs.  There are several different parks, plan carefully. (Currently CLOSED, National Park)
Golf – In New Mexico in February? Probably.
More Places...
Food, Drink
Gaming
Tourist and Shopping
Shooting Stuff